soltian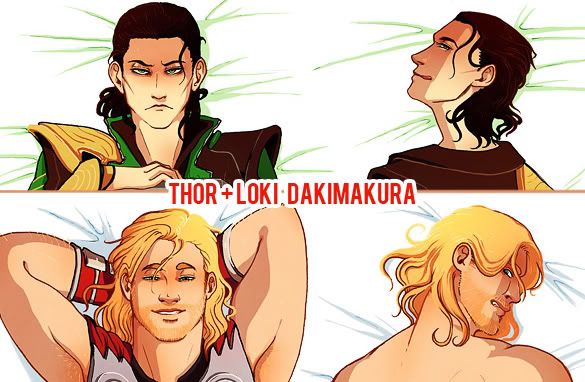 All of these pillows generally get a more "aggressive" side and a more "vulnerable" side - which was really fucking fun for these two.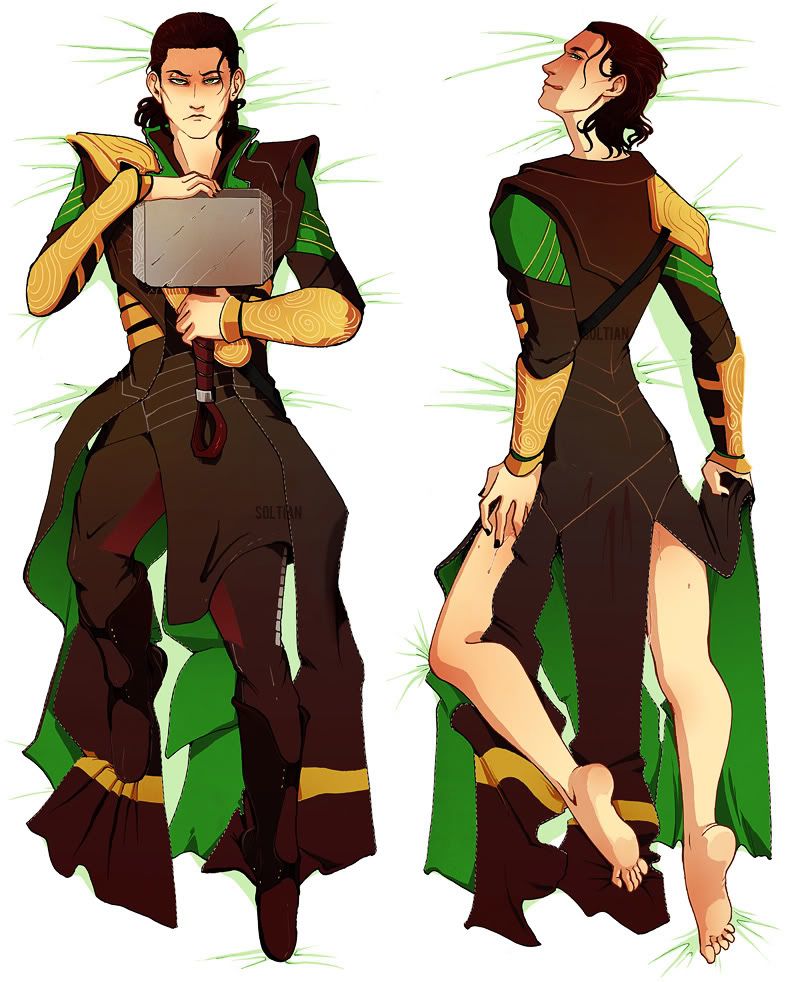 Loki gets the good old Mjolnir-on-chest for his bondage, and his back view is well...very aggressive.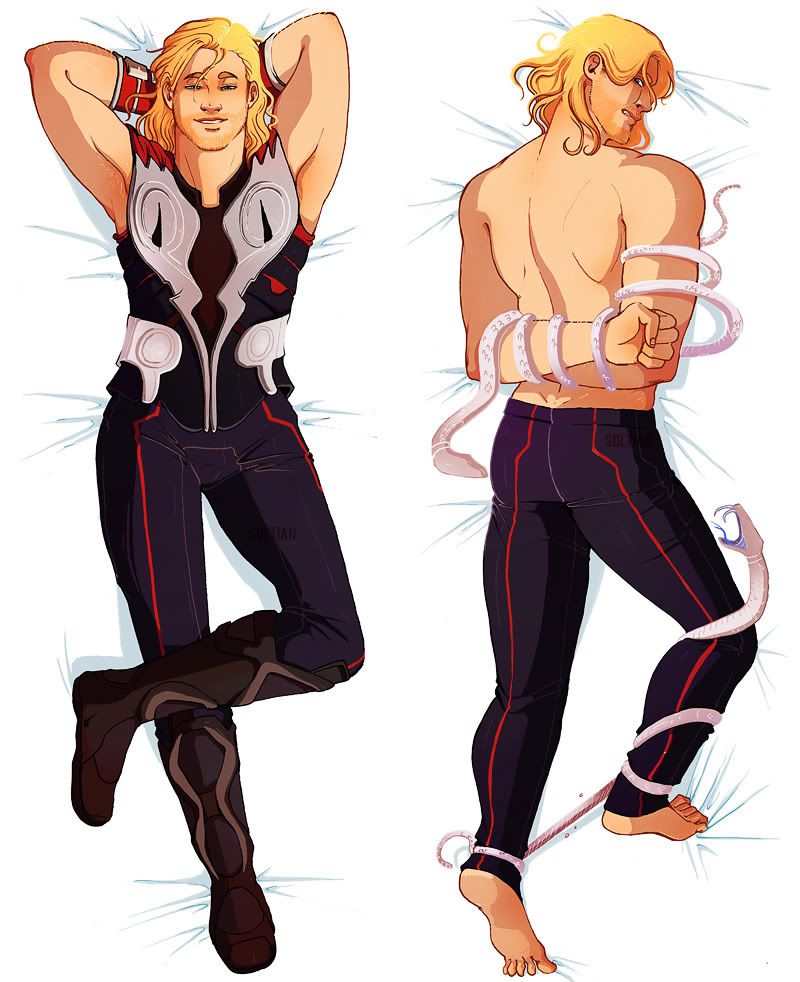 Thor gets smug cocky you-so-want-a-piece-of-this front view and surprise bondage snakes. HMM I WONDER WHOSE SNAKES THOSE ARE.
These are open for orders if anyone's interested! Like the Nightwing case they are 60$ each and come with a choice of zipper pull! You can place pre-orders
here
- and pre-orders will be open until
August 12, 2012
. No one will be charged before that date!